Unique, cultural-inspired, custom hand painted animal skull artwork, by artist Jacqueline Chantler.
proudly South African, is a creative artist who lives in George, along the idyllic Garden Route on the coast of South Africa. Jacqueline has always had a passion for creating beauty, often transforming disused materials into meaningful reflections of life and art. Starting as a hobby for this busy mum of two, her art quickly evolved into unique sought after masterpieces with demand from across the world. Inspired by African, Spanish and diverse cultural art whilst traveling through in Europe, the Middle East and South East Asia; Jacqueline creates all her masterpieces by hand, using various hand paint techniques, colours and styles. Her sought after pieces transform living spaces, inside or out.
Throughout the centuries, cow skulls have been a significant cultural and religious symbol across the world. Inspired by the natural beauty of the farmlands surrounding George, Jacqueline's passion to create art and beauty, coupled with her heritage, resulted into transforming these skulls into unique, hand-made and sought after master pieces.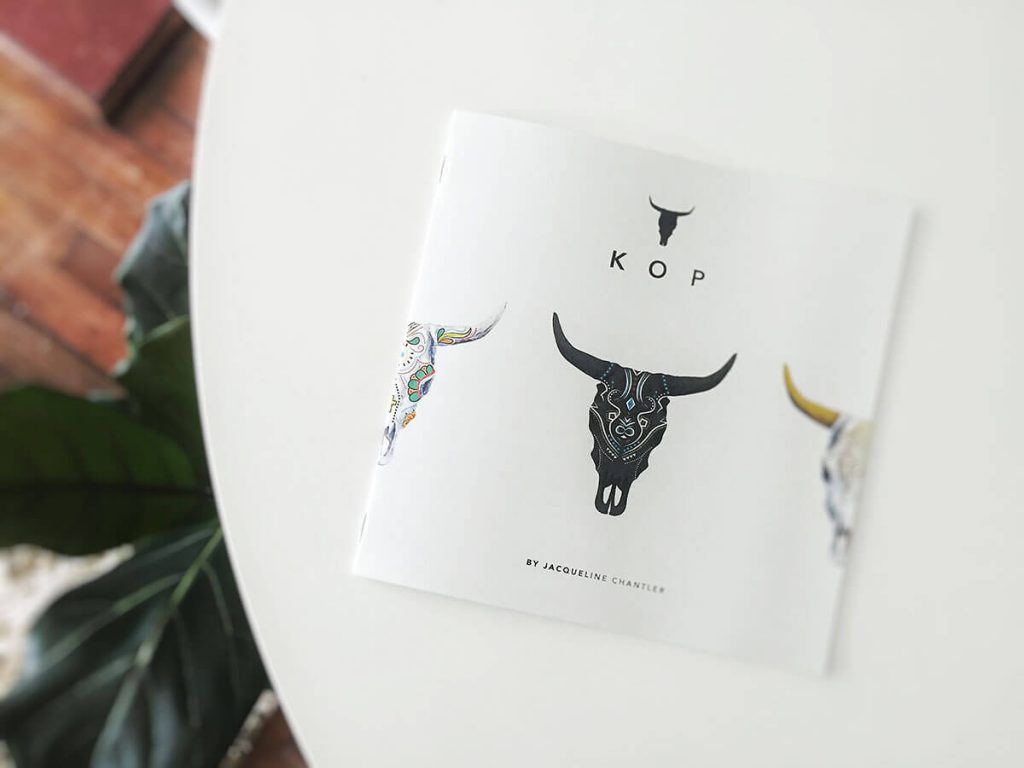 Catalogue
The catalogue is just a style guide in which Jacqueline paints the skulls. Each skull is unique and will have it's own unique touch, meaning you'll always own one of a kind.
Shop
The shop showcases some of the skulls that have found new homes. Have a look and let us know your favourite and which style you would like for your home interior or office.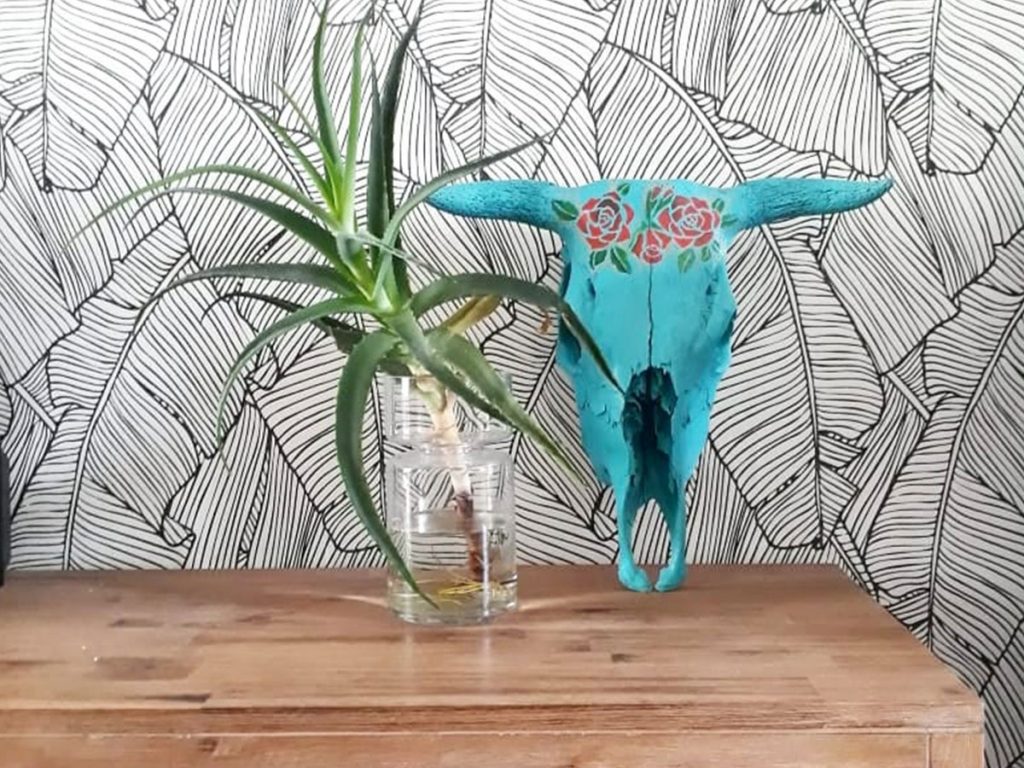 Inspiration
For some inspiration on how to display your skull art and to see what Jacqueline and Kop is up to on a day-to-day basis, make sure to follow us on social media!
A few words from happy customers.
"...just how stunning is my Eland Skull 💛Jackie my friend @kop_skull_art you are super talented 👌Can't wait to put this up in my new house in the USA 🇺🇸...."
"...Jackie, oh Jackie, WOW! It is beyond beautiful and even more so than I expected 😲Thank you, thank you. I can't stop looking at it. Those horns and colours in them are just so magnificent!..."
"...Aag! Jackie!!! Bitter baie dankie..dit lyk verskriklik mooi. En dankie vir al jou moeite om hom by my ma uit te kry. Baie baie dankie vir al jou moeite en mooi hande werk my ma het my gebel in trane..."
"...Baie baie dankie, ek love dit sooo baie!!!..."
Inspiration, our travels and what we're up to.
Follow Kop on social media.